Sliding Rail Carrier 2SRC6-50 - a universal platform, which has additional upper rails orthogonal to lower base rails. The Carrier allows attaching any unit of 10ORS6 system on the rail 2OR6, to move it easily along the Optical Rail and to fix it across within ±15mm. The carrier has a pattern of M6 and Ø6.4 mounting holes. Sliding Rail Carrier is made of black finished hardened steel.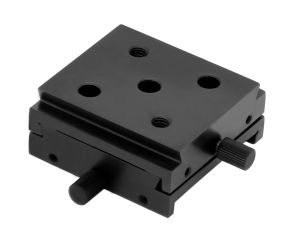 Stacked rail carriers enable only coarse adjustment on axes X-Y. For fine adjustment use horizontal translators 7T8-01.
Z axis translator 7T8-02 can point its Ø15 aperture 90° to the side - on single - or along the rail - on stacked carriers.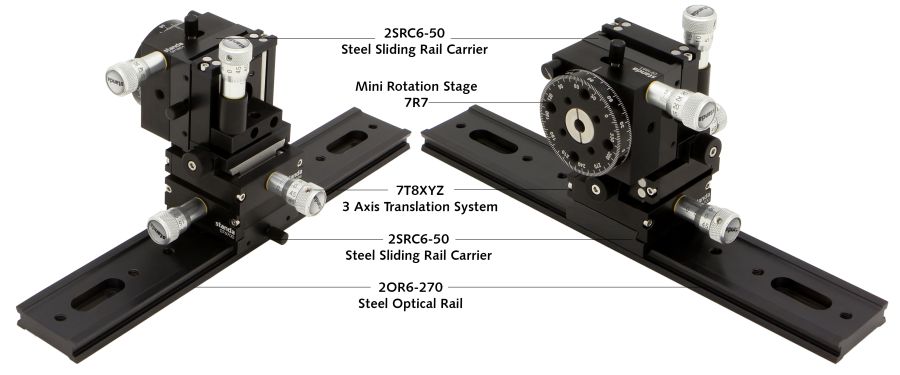 You can see here mounted a 7R7 rotator and a 7T8 translators.