Magnetic Bases 3CMB are very useful for small components that may be quickly positioned on ferromagnetic optical tables, breadboards or translation stages. Those bases are compatible with our post holders and mounting posts. Magnetic bases can serve as a alternative for table clamps when frequent repositioning is needed.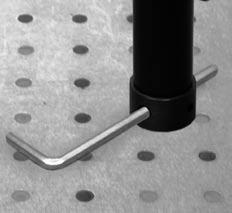 Support holes allow quick and easy positioning of optics holders.



View drawing to choose right magnetic base.