Aluminium Translation Stages 7T175-50 uses 9S75M micrometers as a driving screw. Customer can specify other screws. The platform is spring preloaded against the screws. XY configuration assembled directly using M6x10 screws, no additional base plates required. For mounting to optical table or similar surface we offer Base Plate 3UBP175. For Z-axis assembly we offer Angle Bracket 2AB175. Motorized version of this stage 8MT175 series.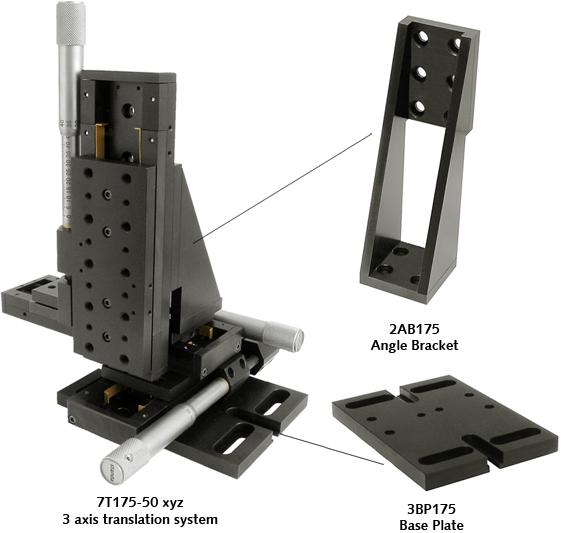 Pictured 3BP175 base plate is replaced by new model 3UBP175
Links: 3UBP175, 2AB175, 8MT175 series.