Low Profile Translation Stage 7T167-100Q is designed to use with a microscope. Coarse movement of the sample can be achieved by releasing the lever, fine position can then be achieved by the adjustment screw.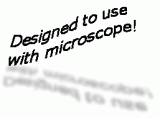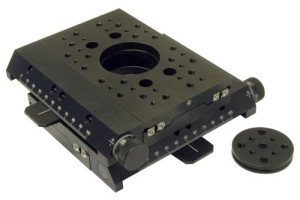 Stages stack directly in XY configuration. Ideal in applications where X, X-Y precision linear positioning is required. For using it in XYZ configuration any other Standa linear positioner could be utilized as a Z-axis, which could be mounted through appropriate angle bracket. In that case apply to sales engineers with your application needs for assistance.

Insert platform 7T167-25.07-01 is included with every stage.